Excellence is not a destination, it is a journey that never ends.
With a paradigm shift in the field of education we, at GRD academy aim not only at academic excellence but also promote holistic development of the child.  The school philosophy empowers the child to explore beyond the textbook and become lifelong learners, thus, embarking on a quest for excellence.
The school aspires to create an educational environ which focuses on the development of potential, encourages originality in thought and action, cultivates reverence for heritage, sensitivity for environment and promotes internationalism.
The core aspect of value education is deeply embedded in the comprehensive school curriculum. The plethora of events and activities help each child evolve as an academic achiever as well as an ethical and caring global citizen.
Infused with an iron clad will to succeed, the passion to excel and the perseverance to accomplish, each GRDian marches ahead setting historic benchmarks. Fuelled with higher aspirations and motivations, we carve out a luminous path each year and redefine success. I am confident that with renewed faith and vigour we will scale loftier heights and set benchmarks that make us all feel proud.
To sum up, excellence is the result of caring more than others think is safe; dreaming more than others think is practical and expecting more than others think is possible.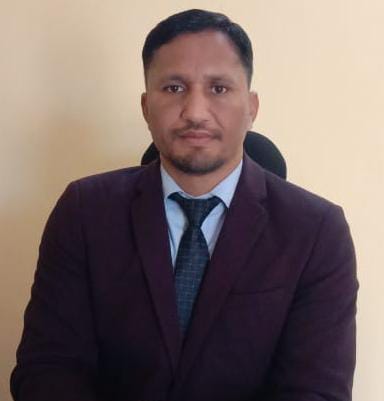 Mr. Ravindra Singh
Principal GRD Academy Biharigarh, Saharanpur